GENERATING FREE & EFFECTIVE MEDIA COVERAGE IS EASY. BUT ONLY IF YOU FOLLOW A FEW SIMPLE RULES.
Being featured in the media is a great way to build awareness of your company and position yourself as an expert.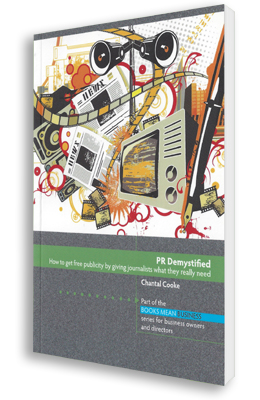 This book will guide you through:
how to generate PR even if you don't have any news
how to build a contacts list of journalists
how to write a press release
how to contact journalists and how to speak their language
It demystifies the whole process of dealing with journalists and getting them on your side, as well as showing you how to recognise which media is relevant to you and how to work out what you have to offer a journalist that will grab their attention.